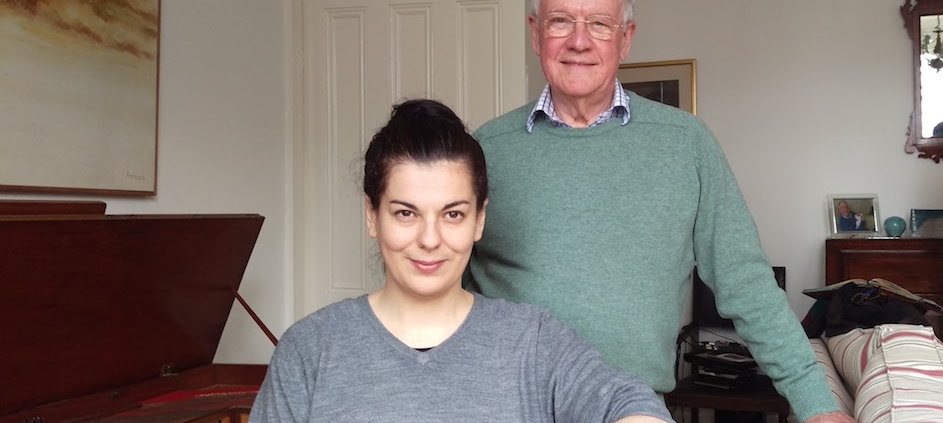 RTE Lyric Feature – Produced by Angela Mezzetti
When Mrs. Findlay's Broadwood Square Piano was being restored so too were the intriguing stories of the people it met along the way.
Nominated for a New York Radio Award 'Mrs Findlay's Broadwood Square Piano' is a haunting love story that is revealed through the restoration of a piano. As the piano is lovingly restored from a bag of bones, so too is the love story from the pages of history and a long lost Sonata is unearthed in the process and given new life by concert pianist Inja Davidovic.
Bought in 1977 on a whim for fifty pounds in Ballycastle, Mrs. Findlay's Broadwood Square Piano, a bockedy old instrument, unearths a story of forbidden romance in Glasgow between heiress Dorothea Findlay and John Donaldson her piano teacher, a legal battle over a dowry and the reunification of two families. As its strings and pedals are restored by Michael Hannon, so too is the history of a family and airing of a sonata by Donaldson inspired by Dorothea, that had lain dormant for years.
Donaldson's several musical compositions for the piano were inspired by his romance with Dorothea whom he finally married without a dowry in 1820. His Sonata for the Piano Forte in G Major was published by Muzio Clementi Esq in 1822 and supposedly charts his romantic journey and love for his wife 'the flighty Dorothea'. He later studied law and spent decades in courts claiming her portion of her family inheritance.
---
Listen Here
https://ocarina.ie/wp-content/uploads/2021/01/MFBSP.jpg
668
943
Patricia Greene
https://ocarina.ie/wp-content/uploads/2020/12/logo-revised-300x161.png
Patricia Greene
2021-01-22 18:01:20
2021-01-23 10:19:37
RTE Lyric Feature – Mrs Finlay's Broadwood Square Piano